Press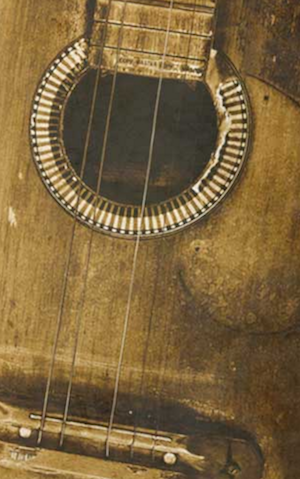 Eric Tingstad explores America's musical and cultural landscape with doses of delta blues, swamp rock, and a dash of country. With a guitar style somewhat reminiscent of Knopfler, Clapton and Chet, his feel is down home and earthy.
Grounded in Americana roots, Electric Spirit pays homage to elements of the Caribbean, the Florida coast line, New Orleans, the throb of the Delta blues and a London nightclub that played a part in the historic rebirth of the blues in the early 1960's. And as always, the themes adhere to the importance of place.

There's never any doubt on Electric Spirit that Eric Tingstad is a master of his instrument, whether it be the electric guitar, a resonator, or pedal steel guitar
- RJ Lannan - Zone Music Reporter
His tone is as sweet as honey and his picking as sharp as a razor blade ready for its first shave … It was like the sweet surrender of my soul to the music and the reward was a deep satisfaction
- Keith Hannaleck - New Age Music Reviews
Mississippi is one of the most unique musical experiences I have had in a while. Seattle's Eric Tingstad is truly a sultan of stringed instruments who has his fingers not only on his guitar frets, but also on the pulse of music of the past, with an ear for contemporary interpretations.
- Michael Diamond - Music and Media Focus
Southwest was definitely the right direction for Eric tingstad to turn in discovering a new musical path ...(he) has taken a country sound, touched it with his chamber music aesthetic and added just enough trail dust to make it earthy and real.
- John Diliberto - Echoes
You're going to fall in love with Eric's great guitar style … great Americana that you'll be hitting the replay button for often!
- Dick Metcalf - Rotcod Zzaj
Deep and soulful, the music rang in my heart as much as in my ears. And ever since then I have been unable to shake off the lure and charm, yet sultry mood of Mississippi. The quality of light in the South, the weather, and the tragic and triumphant history of the people have conspired to create an art form that has shaped the entire world of popular music. This music of mine is not just confined to the state, or the river or the delta. It's also about the greater concept of Americana roots music formed in the headwaters of Muhlenburg County in western Kentucky and flowing through Nashville, Rosedale and all the way to mouth of the river in Louisiana.
- Eric Tingstad on Mississippi

Northwest guitarist Eric Tingstad is most known for his acoustic playing that earned him a Grammy in 2003 but for his latest release the acclaimed composer has chosen to explore the roots of his early influences from delta blues, to country and soul on the Telecaster, lap and pedal steel and resophonic, painting evocative landscapes with tube driven power on a new disc titled Electric Spirit. The 12 new tracks, released in April of 2018 are a continuation of Tingstad's love affair with music that seeps up from the Mississippi, which was the title of his 2015 album. This time he adds three loving renditions of traditional songs and a guest vocalist to his original instrumentals. The album opens with the slinky soul blues "Electric City," that showcases his finger picking skills over a greasy bed of Hammond B3. The swampy blues of "French Quarter," is propelled by a lazy shuffle from drummer Ben Smith of Heart, then the gospel hymn "Oh' Shenandoah," is given the Mark Knopfler and Dire Straits treatment modernizing the old chestnut.
Tingstad reveals the influence Chet Atkins had on him on the swinging country blues "Bessie, "and "Amazing Grace," soars over a fat back beat and the angels sing in the form of sweet high lonesome pedal steel. Blue-eyed Miami soul singer Chloe Dolandis delivers the breathy vocals on the inspirational ballad "There's More," providing the album's Disney Magic moment. The music travelogue continues as Tingstad then takes us down the sweet and spicy road of "South to Carolina," and the ultra-laid-back blues "Big River," that rolls into the reggae tinged "Key West." His telecaster pops on the sizzling tango "Flamingo Club," and the reverb-soaked rambler "The Train of Thought," is full of sonic surprises and evocative melodic notions. The lovely reading of "Over the Rainbow," that closes the set is destined to become a classic.
Tingstad once again proves he is a master who works with frets and strings the way The Impressionists worked with oil and canvas, drawing inspiration from nature and relying on imagination and feelings to guide his art.
- Rick Bowen

Eric Tingstad completes his trip down the music rabbit hole, landing in what is truly a wonderland – of rural folk and swamp blues, that is. Electric Spirit has the ultra-talented artist ditching his acoustic guitars in favor of plugging in, wielding electric, pedal steel, lap steel, and resophonic models, displaying serious chops on each. The album holds more hot licks and tasty rural funk than anything I have heard in long, long time. Along for the ride are a solid backing band featuring a bassist, two organists, a drummer, a percussionist, and both lead and backup female vocals (on one track). While everyone comports themselves in fine fashion, I would be remiss to not state that Mr. Tingstad is the star here, as he shows an affinity for roots music with a blues influence that, even after his superb previous album, Mississippi, flat out knocked my socks off. What impresses me the most is how his playing is never showboating, but is almost refined if that term can be applied to this kind of music. Tingstad has the chops to let 'er rip, but he prefers subtlety to bombast, and that is why this is such a great album to put on "repeat." Eric composed eight originals, co-wrote the lovely vocal tune, "There's More" and also takes three all-time classics ("Oh Shenandoah," "Amazing Grace," and "Over the Rainbow") and makes them his own. In an email to Eric, I described Electric Spirit as being "…music one might hear in a small road house set somewhere south of the Mason Dixon line, a place where the crowd is lively but not rowdy." From the sly whimsy of "Bessie," to the chugging organ and thumping bass of "Key West" to the sassy licks on "Flamingo Club," Electric Spirit is one of those albums that it's going to be damn near impossible to listen to and not get into a great mood. It's a helluva lot of fun.
- Bill Binkelman - Zone Music Reporter

If you are an instrumental music fan, I have just the right thing for you to check out. Eric Tingstad will be releasing Electric Spirit on May 18th, 2018.
I have become accustomed to the acoustic recordings of Eric and have always enjoyed them. The arrival of an all-electric album came as a surprise. I know the man is a very talented purveyor of the six-string so I looked forward to hearing this offering called Electric Spirit.
With his deep commitment to the music and his surroundings that mother earth provides, Eric derives great inspiration. His playing is heartfelt and meaningful to those who believe in cherishing and protecting our environment. After all, what do we have without our precious earth were humans and all living things can thrive? I am with him in his beliefs and the importance of sending the message continually. This what he does as an artisan and advocate of the environment.
Electric Spirit is only different in musical approach, not subject matter. I think I was more than ready to hear Eric play some electric guitar. His tone is as sweet as honey and his picking as sharp as a razor blade ready for its first shave. Picture that analogy and then listen to the music, you will understand.
What you will hear on Electric Spirit is an eclectic mixture of genres all fusing together to make for a multicultural musical experience. There are blues, country, and rock or more appropriately for some ears, Americana. Whatever you want to call it, it's all of those performed with a touch of glass and high-end production that any guitar aficionado could produce.
This music runs deep like "Big River," "Oh' Shenandoah" and "The Train of Thought" (interesting play on words). The tracks he composed and performed are just sparkling with spirit and good energy. I really appreciated the way Eric took all of his influences and some classic tunes and made them his own, like "Amazing Grace" and "Over The Rainbow."
Those graceful and well-placed guitars lines just set me at ease and all my worry and stress just melted away. It was like the sweet surrender of my soul to the music and the reward was a deep satisfaction and abiding respect for the artist and his music. It was like every note rang true and resonated with me. That is my personal journey and everyone will have their own story to tell, once they hear this great music.
Eric Tingstad is a great musician and I love the fact that he decided to stretch out and give his listeners another side of his artistry to enjoy on Electric Spirit.
- 5/5 Stars - Keith "MuzikMan" Hannaleck